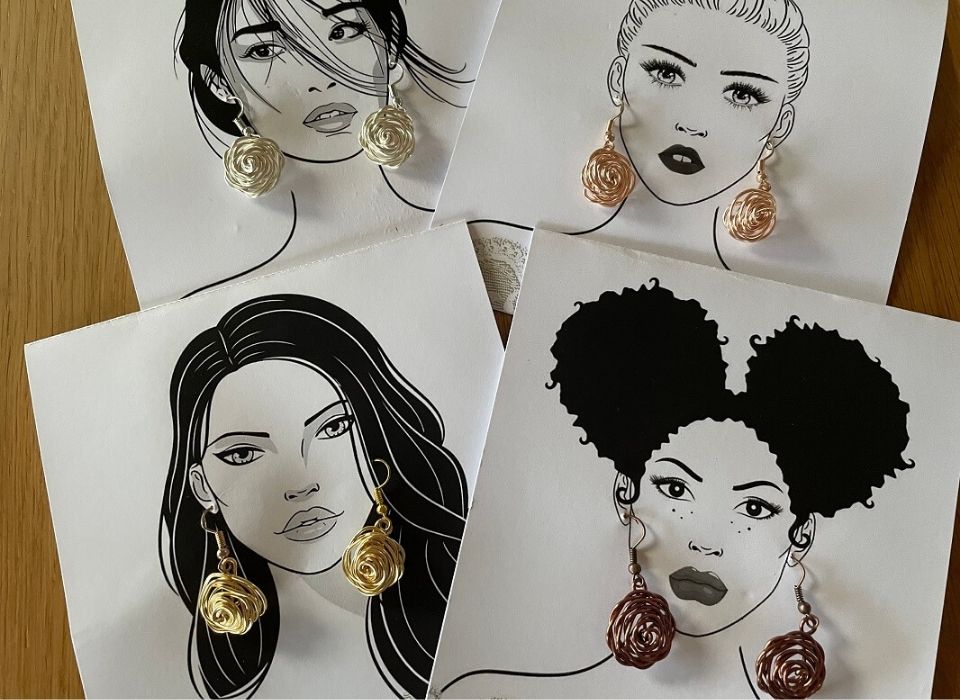 Looking for the perfect present that your mum will love?
Gift buying for those closest to us can be expensive, stressful and time-consuming. And Mother's Day is no exception. In this post I've put together a quick guide on my top 10 gift ideas available from Modella Clothing Australia to help you find affordable Mother's Day gifts online.
# 1. Sassy Duck Star Bag
Who doesn't love diamantes and a bit of bling? And when it comes in the shape of a star: tick, tick, tick. These best-selling canvas bags come in all different shapes and sizes. The Power Star Clutch is a great size to fit all your everyday essentials: phone, lipstick and wallet. While the larger Star Power Canvas Crossbody Bag can take some extra items which makes it perfect for travelling. And then for a more compact version, check out this little cutie.
#2. Sensational Statement Earrings
Does your mum love to style it up big? If the answer is yes, then check out these stunning Turquoise Statement Earrings. These large bohemian beauties are ethically handmade in India with a gorgeous combination of mother-of-pearl and turquoise. The pics say it all.
#3. Flamingo Cosmetic Bag Set
Is your mum a bird lover? Whether she is or isn't, this adorable Flamingo Cosmetic Bag Set makes the perfect unique pressie. This set of three includes a medium-sized case, small makeup purse and pretty matching compact mirror. And at just $39, it's an affordable option too.
#4. Classic Jewellery
If something classic and pretty is more your mum's style, the Rosette Handmade Earrings are sure to impress. These delightful earrings exude simple elegance and come in five sensational colours.
Bonus tip: At $29, if you buy a pair for yourself too, you get free express shipping, Australia wide.
#5. Tassel Bag
If you love a bargain, check out the Tassel Square Crossbody Bag for $59. This on-trend style is by Louenhide, a hugely popular Australian accessory label. And don't be fooled by the compact exterior. The robust frame means there's room for all your essentials and more. And did I mention the cool tassel feature?
#6.  Gold Earrings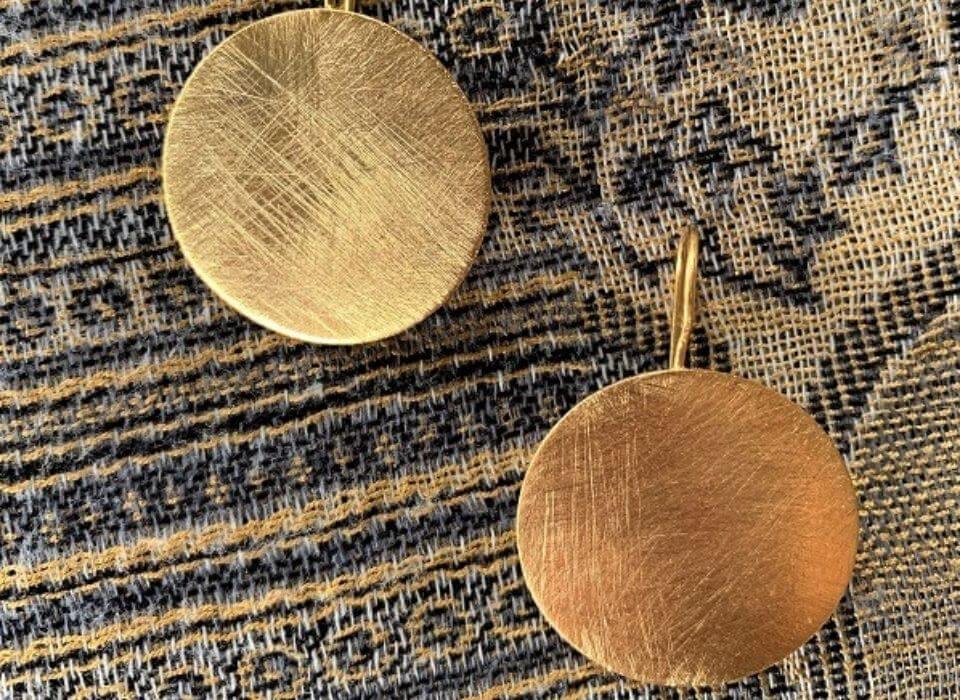 Classic gold earrings are always a big winner. And the Round Brushed Gold Plated Earrings bring effortless chic to any outfit. They're made from gold-plated, fine jeweller's brass to create a premium luxe piece of jewellery.
#7. Vegan Leather Clutch
The stylish Croc Look Clutch Bag in green will add personality to any outfit. The textured finish embellished with gold hardware and flaunting a gold medallion, this gorgeous handbag will take your mum to any day or evening event.
#8. Australian Handmade Earrings
If you love to support local designers, you can't go past these delicate Shimmer Crochet Round Earrings created by the talented Brisbane-based, Nancy from Knotting Naked. These sweet designs come in copper or gold and are decorated with tiny beads for a beautiful touch.
#9. Jewellery Box
Now that we're all starting to travel again, this Louenhide Travel Jewellery Case is the perfect companion. It comes in two great colours in an attractive oblong shape with secure zip closure. And it's got three separate compartments with handy ring rolls. And it's a great compact size for your mum to store her jewellery at home in a safe place.
#10.  Star Louenhide Purse
If you're looking for something to add to your main gift, this cute Star Louenhide Purse is a fantastic choice. The pretty faux leather is soft and textured, with the ever-popular star motif. It's just $19 and comes in four great colours to choose from.
Spend $50 for free express shipping, Australia wide
So no matter what your budget is, if you're looking to buy awesome Mother's Day gifts online, add Modella Clothing Australia to your shopping list. There's a sensational collection of women's accessories that are affordable, and your mum is sure to love. And spend just $50 for free express shipping and a bonus surprise gift with every purchase!
Hope you find the perfect present and have a great Mother's Day celebration!
Krys x