The classic combination of black and white will always have its place each fashion season. As one of my favourite fashion icons, Coco Chanel, eloquently states, "Women think of all colours except the absence of colour. I have said that black has it all. White too. Their beauty is absolute. It is the perfect harmony."
The colours of black and white are timeless and so versatile…a little black dress (like our Hello & Sweetie number pictured below); the striking chevron print dress by Tanee Clothing; or Toby Heart Ginger's soft flowing sheer white blouse; the looks are endless.
Brisbane-based designer, Phylia Panagopoulos, the face behind the Tanee Clothing label loves using the black and white theme in her collections. Her inspiration comes from fashion icons such as Grace Kelly and Audrey Hepburn, but with a modern twist. "I love to edge-up classic styles by adding detailing – cute bows, inverted pleats, piping…it's amazing how these little added touches can look so effective, it's this detailing that has become my signature look."
Fashion by Tanee Clothing pictured below: Check It Out Top, Playsuit, Zippy Black Shorts with Butterfly Braid Top, B&W Piping Hot Shorts, White Piping Hot Skirt.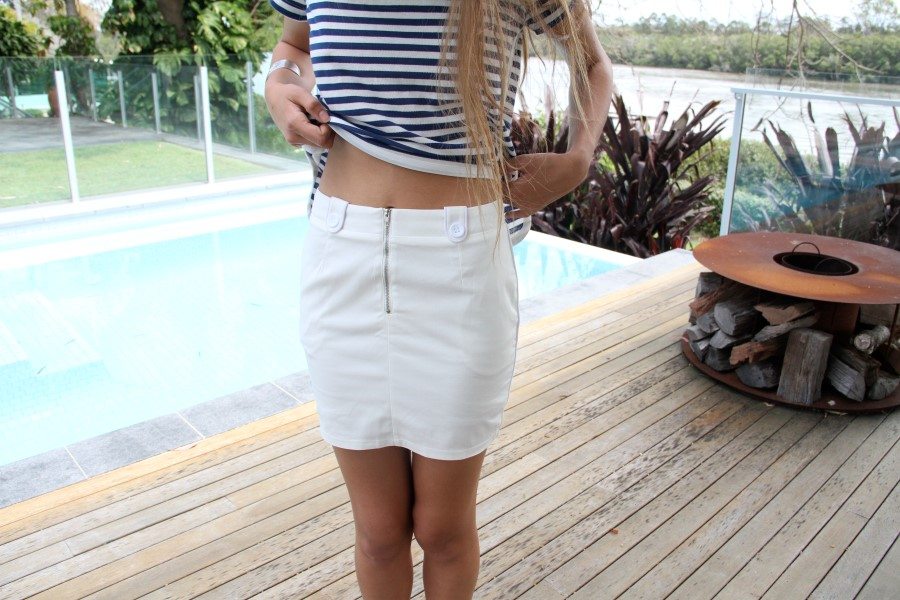 Of course black has always been an after five classic look – don't we all have that little black dress ready for any special occasion? Popular Brisbane-based design house Toby Heart Ginger has combined classic black with the younger on-trend maxi look, to create the elegant Black Formal Enchanted Dress pictured below:
And if you are looking for a sophisticated, sexy look, another local designer, Love Indie, has it covered in this gorgeous Black Panelled Set: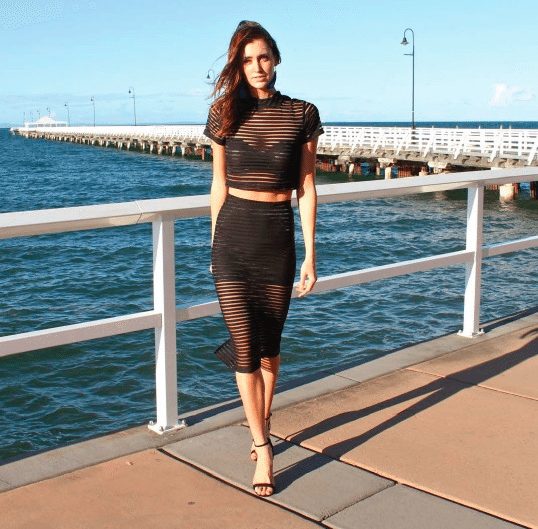 Visit our online store to see more great styles in black, white and lots of other latest fashion colours!